Ask the experts
Here is a selection of Q&As from Your Bristol and Somerset Wedding magazine. If you would like your question answered by our experts, please email it to editor@yourbristolsomerset.wedding.
To view more Q&A's on a different topic, please select one from the list below.
Hot topic: 2017 Weddings
Our experts solve your wedding worries
---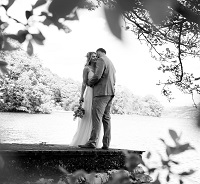 Picture this
Q. We've seen wedding photography change quite a bit since our friend's weddings a few years ago. What are the key styles going to be in 2017?
A. Rosie Cutbill says: As a photographer, it's always important to keep an eye on the latest styles and 2017 is looking very exciting! Black and white is back in fashion and we can look forward to moodier images, using the light and location to create unforgettably romantic pictures for couples.

There's also a rising trend in capturing story telling images – photos taken in the moment with a realness about them – providing beautiful and emotional memories of the day. With so many guests taking photographs on their iPhones, photographers will be using more and more angles, looking beyond the standard set ups. Creativity with flash will be more important with weddings starting later in the day too.
---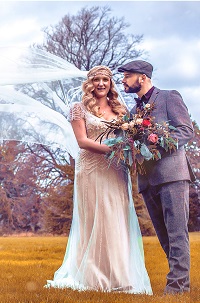 Fashionable florals
Q. I like to follow fashion and trends, what themes can I embrace when it comes to wedding bouquets in 2017?
A. Xanthe Ivory says: I think next year we'll see more wild bouquets trailing forward – slightly more asymmetrical and more greenery.

Brides are still loving the wild, bohemian look and lots of rich reds and pin-blush colour schemes have been big this year – this will move towards more pastel shades for 2017; pinks, blues and whites!

I think flower crowns will continue to be popular, which is great as we love them here at Ivory Flowers. Again, they'll be more asymmetrical with lots of foliage.
---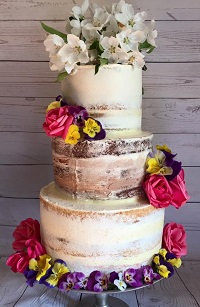 Have your cake and eat it
Q. We're unsure of how we want our big-day cake design; what 2017 wedding trends could we be inspired by?
A. Naomi Simon says: During the past few months alone, I've received a number orders depicting elements of floral, woodland and natureinspired cakes. I'm very much seeing a revival of botanicals in their early state, with hints of art nouveau with their swirling patterns –18th-century romanticism at its best – in blushing pinks, minks, pale greens and whimsical warm tones. Nature is everywhere so be inspired!

Sugar flowers will be replaced by fresh flowers on the cake, edible in some cases, although becareful of shop or florist flowers using pesticides.

A modern twist on cakes can be found with the 'drip' cake. This effect can be created on just a smooth buttercream finish or a fondant finish using ganache or icing in various colours, or why not have caramel oozing down the cake, both equally delicious?
---
Catwalk to aisle
Q. My fashion-forward groom will want to look on-trend on the big day – what do you suggest?
A. Danielle Harvey says: As with bridalwear, grooms-to-be are looking to push the boundaries with their big-day attire. Gone are the days of a black three-piece tailcoat, in 2016 we saw a variety of navy hues, cool greys and plenty of tweed.

Looking to the coming year, botanical prints are going to be huge across all styling aspects including fashion. Whether it's the shirt, the suit lining, the accessories or even the shoes, make sure your groom is in a fresh floral print in 2017!
---
Contact our experts...
Danielle Harvey
Features editor

Naomi Simon
Cake artist

Rosie Cutbill
Photographer

Xanthe Ivory
Florist
---