Ask the experts
Here is a selection of Q&As from Your Bristol and Somerset Wedding magazine. If you would like your question answered by our experts, please email it to editor@yourbristolsomerset.wedding.
To view more Q&A's on a different topic, please select one from the list below.
Hot topic: Wedding worries
Our experts solve your dilemmas
---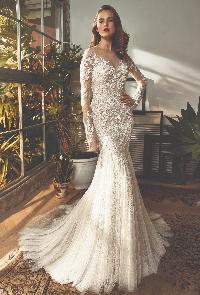 The chill
Q. I'm getting married at the end of October. What dress styles and accessories would you recommend?
A. Cathy Keen says: You can never predict what the Great British weather will do – take this summer's heatwave for example – so it's always best to be prepared for the elements. High necklines and elegant long sleeves à la Meghan Markle are a great option for autumn. The Beautiful collection by Enzoani offers brides a fabulous choice of styles, including delicate cap sleeves and heavy lace fabrics – all perfect for the season.

You could opt for a faux fur shrug or cape to add warmth in chillier moments, which gives you the flexibility of throwing it off during the reception. A full-length veil, flowing in the autumn breeze, would make for some incredible photographs.
---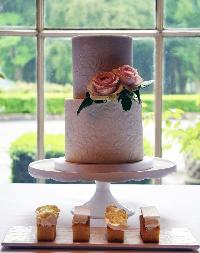 Floral fancy
Q. I love pretty floral designs – how can I incorporate this into my cake design without it looking old-fashioned?
A. Mai Bignell says: There are so many trends in cake design that there's no need for it to look outdated. Depending on your taste, there are lots of ways to incorporate flowery touches.

Why not ask for your design to be hand-painted on to fondant? Or try buttercream decoration or flowers crafted from sugar. I think fresh blooms look wonderful on a cake with their pretty natural hues.

I love the white-on-white look, as shown in this photo. I took inspiration from the room that the cake was displayed in, which featured opulent golds and damask patterns. The design was added to the white fondant. Then I inserted beautiful blush pink roses with brushed gold edges for a contemporary statement piece.
---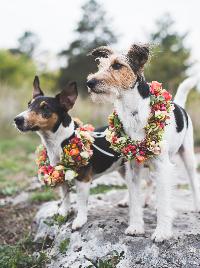 For the love of dogs
Q. We'd love our fur baby with us on our wedding day but don't want to give that stress to one of our bridesmaids or groomsmen. What can we do?
A. Andy Cleary says: We understand how important your pet is to you and how much you want them to be involved in the happiest day of your life. We also know that you need to ensure that your four-legged friend's needs are completely attended to, leaving you free to celebrate your special day without the risk of any mishaps.

We provide a fully bespoke service. Whether you want your dog to be your ring bearer during the ceremony or you'd like them be included in those all-important photographs, we'll make that happen. We're fully insured and DBS checked, so you know your beloved pet is in good hands.
---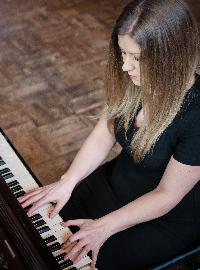 Soundtrack of our lives
Q. I love the idea of a musician at our wedding, but my partner thinks a playlist will do. How do I persuade him that live music is best?
A. Gemma Watkins says: Live music is such a fantastic part of a wedding and something your friends and family will always remember. Music touches the emotions, speaks to the heart and has the power to turn a special moment into something magical. Having that experience live is something beautiful for you to give to your loved ones. A recording cannot quite capture the moment like a performance – nor can it adapt its speed as the bride walks down the aisle!

We can provide a package to suit your budget, whether that's for the ceremony only, drinks, dinner or all three. Our equipment is portable, so we can play wherever you feel would work best in your venue. On the most important day of your life, that special touch will create memories to last a lifetime.
---
Contact our experts...
Andy Cleary
Mendip Dog Walking
Gemma Watkins
The Wedding Pianists
---