Ask the experts
Here is a selection of Q&As from Your Bristol and Somerset Wedding magazine. If you would like your question answered by our experts, please email it to editor@yourbristolsomerset.wedding.
To view more Q&A's on a different topic, please select one from the list below.
Hot topic: From cake flavours to fashion, your questions answered
Our experts solve your dilemmas
---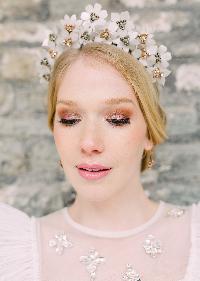 Crowning glory
Q. I have a fun tea-length dress for my summer nuptials. I don't want to wear a traditional tiara with it - what other headwear could I opt for to make a statement?
A. Hermione Harbutt says: This style of gown screams for a headpiece with presence. A colourful garland is the perfect choice of adornment with long, tousled waves or a soft up do. Our Sakura garland is a great example, featuring peony-pink blossoms against a rich gold vine. For something even bolder, why not match your headpiece with other accessories, such as a bracelet and earrings?

If you're opting for a vintage theme, then try a traditional pearl headdress to instantly transport you back to the '50s. Our Tallulah headdress looks fabulous on short hair – just add timeless pearl earrings.

If you've chosen a playful style, you might want a piece to really turn heads. For something to leave you starry-eyed, try our Galaxy headdress with rose-quartz stars or the Celestial headdress with leather star embellishment. A summer wedding is always the perfect match for whimsical butterflies and flowers.

A traditional tiara can make an impact in height but often lacks individuality. Instead, look for freshwater pearls floating on wire, different textures such as metal and leather or tonal Swarovski crystals.
---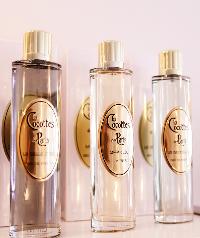 Scent-sational
Q. I'd love to get my bridesmaids a really personal gift to remind them of my big day - what do you suggest?
A. Maria Kabakova-Upfold says: Fragrance has the power to transport you back to a certain time and place. Familiar scents activate memories that are emotional and vivid – whether that's a perfume, candle or favourite flower.

I'd suggest investing in a fragrance that your best girls can wear on the day and keep long after the wedding. We offer a personalised fragrance experience in store, where we help you pick a scent that pairs perfectly with your special day. You can enjoy getting together with your loved ones to go on an olfactory journey through our wonderful perfume collections, some of which are exclusively stocked in our boutique, so you know you're giving a truly special gift.
---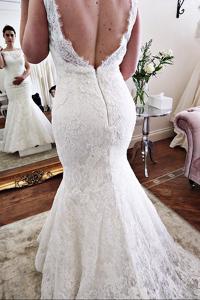 Finding the one
Q. I have a pear-shaped figure. How do I find a dress that suits my shape?
A. Sarah Parker says: As a fellow pear-shaped girl, I feel I can answer this pretty honestly. My sister and I are joint-owners of The White Collection and come from a long line of women whose bottoms could warrant their own postcodes! We've cursed our derrieres over the years, but we've learnt to love them. This has been a long process, and when I was shopping for my own wedding gown, my hips and I were still not on good terms.

The silhouette you opt for really comes down to a mind-over-body matter. You're either comfortable showing off your curves or not. If it's the former, pick a fit-and-flare fishtail style and own it. If you're less comfortable, find a dress that highlights your smallest area – your waist – and opt for a flowing or ballgown skirt.

Bear in mind that if you don't try different shapes, you don't know what you may be missing. You might want to hide under a full dress, but without trying other shapes, you may be overlooking something you'd look fabulous in.
---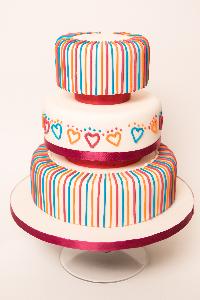 All things bright and beautiful
Q. How can I reflect my bright colour scheme in my wedding cake?
A. Ali Walsh says: There are so many ways to make sure your bake complements your chosen colour palette. If you're clever, you can mix some really eclectic colours together such as pink, orange and turquoise. The best way to get this right is with a colour wheel. If you have two colours, choose opposites on the wheel. If you opt for three tones, then they need to form a triangle and so on.

Vibrant ribbons and flowers are an obvious way of dressing your cake, but have you thought about coloured icing? You don't just have to have white or ivory; your designer can match the hue you want. Try a bright fondant icing with lace or sugar flowers in an opposing colour. Another option is to keep a plain base and add coloured stripes for an edgy look.

With Harry and Meghan choosing a buttercream wedding cake, I'm predicting a resurgence of this style. Not only does it taste amazing, but you can also achieve some incredible looks.
---
Contact our experts...
Ali Walsh
The Local Bakehouse
Hermione Harbutt
Hermione Harbutt, Accessories designer
Maria Kabakova-Upfold
Shy Mimosa
Sarah Parker
The White Collection
---