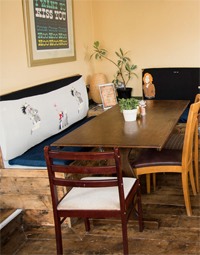 That's the spirit
Q. I'm looking for ideas for my best friend's hen do. She absolutely loves cocktails, but I'd like to arrange something more memorable than just going to a bar. What do you suggest?
A. Sam Espensen says: We definitely do things differently at Bristol Spirit. It has a relaxed, friendly atmosphere and it's never over-crowded. We're female-owned and designed to make women feel totally at home.

Why not come along for a cocktail-making class and try your hand at mixology? You can even create your own drinks to serve at the wedding, or have as favours. Maybe you'd prefer to just enjoy a tasting session with our range of infused spirits?

It's not all about the gin and vodka; we have several low-alcohol options so you can enjoy a few without getting too tipsy. Our mocktail range means the non-drinkers won't feel left out, and if anyone is having a bit too much fun they can be bought one of these instead to make sure everyone has a great time. With our big screen showing your favourite film, and our awesome in-house DJ, we can cater to anyone's taste. Most importantly, our toilets are spotless and warm – how many bars can say that?