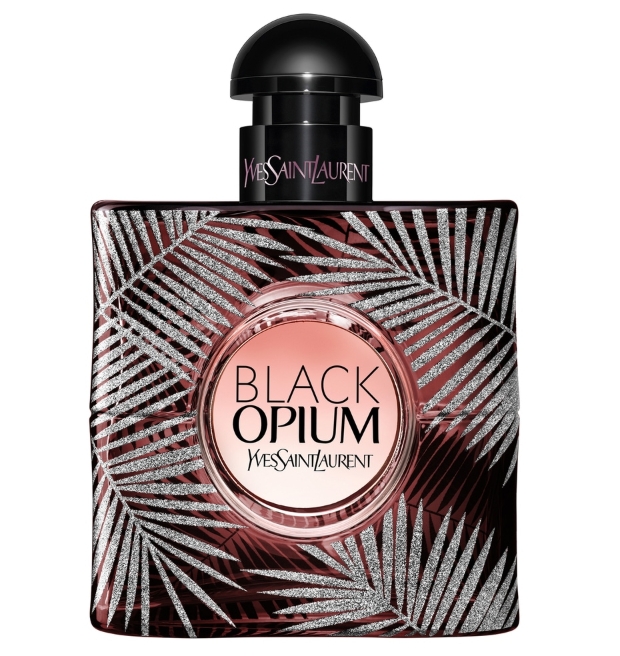 With Summer finally around the corner, it's the perfect time to ditch your old scents and update your fragrance wardrobe with some new, summer inspired fragrances from the UK's largest independent fragrance retailer, The Fragrance Shop.

Shop the hottest designer perfumes with this month's new launches, including the following:

Coach Floral Blush EDP | 30ml £34.50 | 50ml and 90ml both with + Free 7.5ml Spray and Pouch £48.50 and £68.50 respectively.
Coach Floral Blush is inspired by Coach's iconic leather Tea Roses, which represents Coach's leather craftsmanship and American spirit, and evokes the carefree energy of summer in New York City.

Armani Code Absolu For Men EDP | 30ml £50.50 | 60ml £70.50 | 110ml £83.50 Experience a new dimension of masculine seduction with Armani Code Absolu by Giorgio Armani. An oriental fragrance with an audacious rum heart, balanced with a blend of Tonka bean and vanilla notes. The whole scent shrouded in precious gold.

YSL Black Opium Exotic Illusion | 50ml £74.50
Festival season is on its way! Turn up the volume and dive into new sensations with YSL Beauty. Summertime calls for Black Opium. As the sun goes down and the music turns up, scent your way into summer with Black Opium Exotic Illusion: a new limited edition bottle for the original Black Opium Eau de Parfum for women. Carry those festival vibes with you: the illusion of the beat, the heat and those long summer nights.

Ghost Purity EDP | 30ml £26.50 | 50ml and 100ml both + Free bag and Rollerball 10ml £37.50 and £47.50 respectively.
Purity, a sister scent to our iconic GHOST The Fragrance. The soft, slow approach of a new dawn over the slumbering English countryside. The rustle of silks through a dappled field. Fresh dew clings to hems and ankles. The fresh new fragrance takes its counterpart on a journey through rolling hills and hazy fields for a modern update on an iconic English classic.

Moschino Toy 2 | 30ml £38 | 50ml + Free Keyring £55
The iconic teddy bear fragrance is back! Toy 2 from Moschino is the unique second edition whose bottle is certainly one of the most distinctive found on the shelves of the world's best perfume shops. The fragrance itself has the sparkling vivacity of mandarin and granny smith apple at the top alongside delicate floral notes of magnolia. In the heart, elegant jasmine petals are enhanced by the velvety tones of peony and the crisp fruitiness of white currant.

Mont Blanc Explorer | 30ml £32.50 | 100ml + Free Shower Gel - £71.50
Montblanc Explorer is an invitation to a fantastic journey, an irresistible call for adventure. The bottle echoes the earth's two hemispheres, recalling the multiple destinations explored during this olfactory expedition. At the bottom lies Montblanc's emblem, the iconic star representing the six glaciers of the highest mountain in Europe.

Jimmy Choo Floral EDT | 40ml £36.50 | 60ml £48.50 | 90ml £65.50
A graceful scent evoking the pleasures of springtime in the city; parks and pavements awaken and nature explodes into bloom. The texture of each flower petal is almost tangible, subtle yet luminous, sophisticated yet urban, a radiant expression of femininity and a symphony of floral, fruity and musky notes.

The Fragrance Shop offers designer, celebrity, and newly released fragrances from the world's finest houses, including perfumes, eau de toilettes, aftershaves, and splashes by popular brands such as Gucci, Paco Rabanne, Hugo Boss, Armani, Dolce & Gabbana and many more.
Save money in store and online with regular offers, seasonal discounts and free delivery on all orders over £40 at www.thefragranceshop.co.uk


SILKUP has launched its first product; the Luna, a silk hair wrap that protects hair while sleeping!
ELEMIS has introduce two new additions to its day to night Peptide 24/7 skincare range.
Gorgias London's Honey & Rosehip Oil Moisturiser is perfect for those looking for an intensive and soothing product.