New Issue OUT NOW

Cover image provided by Martin Dabek Photography, www.photodabek.co.uk


Pure and simple
Ditch the ruffles and sparkle for a modern minimalist look


Technicolour dream bloke
It's all about hue for this issue's grooms' fashion


Proposal stories
Because you can't beat a good engagement tale, we've been asking just how your partner popped the question


Spotlight on... South Somerset
Heavenly venues to host your wedding


Seal it with a kiss
Sensational stationery to strike the right chord for your big day


Roll with it
Feel the '50s force – a fashion shoot to inspire


Moving times
We bring you up to speed on the latest types of wedding videography


China in your hand
A fusion of Chinese traditions and western culture brought the wedding of Leesa and Daniel to life


Plus...
Regular features, news, events, Q&A special - and much more
Next Issue Out
29th July, 2015

Pure and simple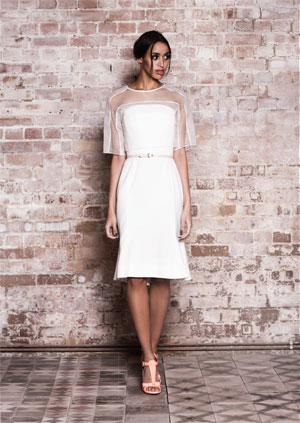 Image provided by www.muscatlondon.com
Many brides are following fashion insider Olivia Palermo's lead in eschewing the ruffles, diamanté sparkle and volume skirt for a pared back but no-less elegant big-day look.

From subversive separates to silky slips, find our pick of the new classics on page 71 of the current issue

Spotlight on... South Somerset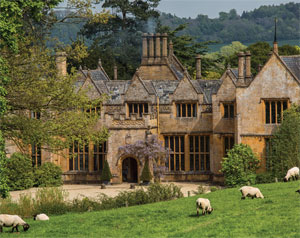 Image provided by www.helenhookerphotography.co.uk
Dillington House, llminster

Dillington House makes an ideal wedding venue. It offers an array of elegant reception rooms, some with impressive high ceilings and roaring log fires – perfect in the autumn and winter months.

Enormous windows let the light flood in and the dining room is filled with old masters' paintings where French doors open on to the lawn terrace with magnificent views.

The immaculate gardens feature fountains, croquet lawns, magical woodland and a formal sunken garden.

Tie the knot in the romantic Orangery which can seat up to 77, while the Sun Terrace can accommodate up to 150 for a larger gathering and give that al fresco feel to your big day. For even larger ceremonies, the Theatre in the Old Coach House can seat up to 150 guests. There's also the option of getting married in the church on the Dillington Estate.

There are 43 bedrooms to choose from here – a real asset for couples wanting the traditional country house feel for their wedding with everyone able to stay over and make the most of the celebrations.

Ceremony licence? Yes
Contact: 01460 258 648
www.weddingvenueinsomerset.com

Did you know? Dillington House offers a meeting with the menu planner Miranda and a complimentary tasting with head chef, Cameron.

See more local venues on page 17 of the current issue.

Hot topic: Big-day budgeting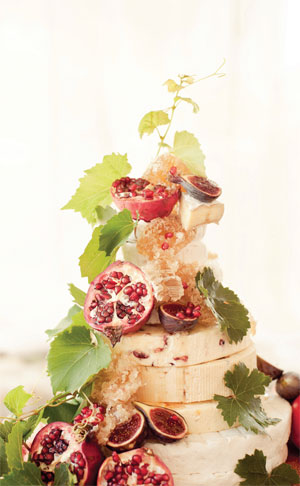 Food for thought

Q We're getting married in a rustic barn and my guests are real foodies but we're on a limited budget and don't want it to look like we've scrimped. Can you suggest ideas for a great looking menu and perhaps areas where I shouldn't cut back on?

A Wedding and events planner Marie Pocock says: My first bit of advice is to research different caterers, as prices vary. If you've hired the barn and you're not tied into using the venue's own caterers, this will give you more scope.

Canapés can be quite expensive – why not forget them, leaving you more money to use on quality ingredients for the main meal?

Looking at the food for the evening celebrations, many of your daytime guests will have had a substantial meal, so keep things simple. You don't have to cater for the total number of guests you expect to be present – for instance if you're having a buffet and have 100 people, catering for 80 guests would be more than sufficient.

Why not consider the very fashionable cheesestack, decorated with fruits such as figs, pomegranates and even flowers and served with crackers, breads and chutneys? It looks amazing and great on the budget.

www.adaytocherish.co.uk

For more expert advice on cutting big-day costs turn to page 101 of the current issue.



Here comes the sun

While you're reading this issue of Your Bristol & Somerset Wedding, I sincerely hope the sun is doing its damnedest to melt the tarmac from the roads.

If not, at least you've got the excitement of your big day looming to cheer you up on even the gloomiest of days, and if the heat's more akin to Skegness than Skiathos, then remember there's also the most romantic holiday of your life still to come. Talking of honeymoons, if you haven't booked yours yet and fancy something adventurous, turn to page 109 for a USA road trip report.

Planning your wedding is undoubtedly one of the most expensive times of your life and to help you when every penny counts, we've asked the experts for their big-day budgeting advice. That's the Hot Topic debate which starts on page 101.

Perhaps you're newly engaged and working your way through the 'to do' list, starting at the word 'venue' placed firmly near the top. If that's the case, we've homed in on South Somerset in this issue and sought some sensational settings to say 'I do' in. Head straight over to page 17.



Heather Day, Editor
Make sure you email editor@yourbristolsomerset
wedding.com to keep us up to date with all your news


Win a deluxe weekend hotel stay for two, worth £600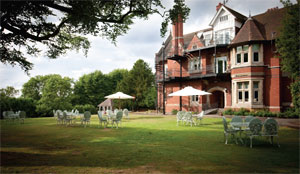 Enter now for your chance to win a two-night stay in a deluxe suite at Berwick Lodge

Step inside Berwick Lodge and you'll feel as if you've been transported away from it all, even though you're only 15 minutes from busy Bristol.

Berwick Lodge has a tranquillity all of its own which makes it a popular venue with brides. Its lovely gardens and quirky features, huge beds with an eastern vibe, and bathrooms with free-standing clawfoot baths and walk-in showers all add to its charm.

The head chef is a Roux scholar, which is why Berwick Lodge prides itself on producing food like works of art, with innovative flavour combinations and superb quality.

Weddings receive exclusivity on the day and the availability of all of its 12 bedrooms makes it ideal for more intimate gatherings of up to 60 people. This is a little haven of relaxed luxury with a dedicated wedding coordinator on hand, from the first enquiry to the end of your very special day.

To find out more, visit the website www.berwicklodge.co.uk

The prize
Weekend stay for two in a deluxe suite
Champagne cocktail each on arrival
Three-course à la carte dinner on both nights in Hattusa, the hotel's fine dining restaurant



Enter here

Moving memories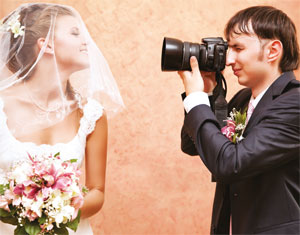 There's more than one way to film moving memories of your wedding, as our local experts reveal…

Newlyweds are constantly telling Your Bristol & Somerset Wedding that their day passed by in a flash and that they wish they could relive it and do it all again. Although that's impossible, the next best thing surely has got to be watching all the fabulous footage back on video.

The framed photograph of you both on the mantelpiece and bulging album is all very well, but the images don't let you hear the laughter, see the happy tears running down their faces and feel the emotion of the day, over and over again.

"Videos aren't just moving pictures of the day, they're a record of the emotion of the whole event," says Paul Smith of Crystal Key Productions (www.crystalkeyproductions-bristol.co.uk.)

Paul worked for many years as a BBC television producer/director. "I often get asked to send DVDs to relatives overseas which gives a really good impression of what it was like to those who weren't there. You hear the speeches, the music and the laughter," he says.

To help couples struggling with the cost, he offers a module covering the entire day and reception, so all they need to do is tick off the parts that are most important to them. Turn to page 47 of the current issue for all the details.

Rustic romance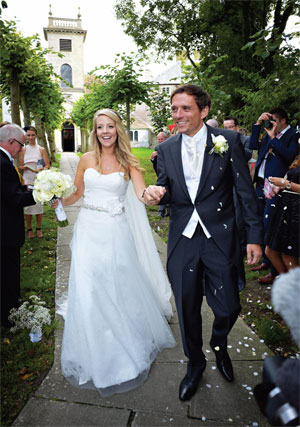 Image provided by The FX Works
Heaps of hessian, lace and a country barn setting wove a theme around Rebecca and Jamie's Somerset wedding.

Nine months after asking Becci out at work, Jamie proposed on her birthday during a holiday in Rhodes. The whole day had been planned to perfection, with Jamie taking her on a speedboat tour of the island, stopping to go swimming and finally producing champagne on ice. "I remember thinking how magical it felt sitting there on our boat looking out at the beautiful sea," recalls Becci. But she was in for more surprises as Jamie took her out to dinner in the evening, and got down on one knee and produced a ring. "I jumped on Jamie, screaming 'yes, yes, yes', and cried and laughed and didn't let him go. It was the most romantic day ever and one we'll never forget," she says.

Read all about their big on page 30 of the current issue.

www.thefxworks.co.uk


Buy a copy for just £3.45 POST FREE
A subscription for 6 issues will cost even less at just £17.60!

Alternatively, if you want to read Your Bristol & Somerset Wedding on your Smartphone or Tablet you can order a complete eMagazine for just £1.49

To order, please visit our website at www.yourbristolsomersetwedding.com or call us on 01376 514000