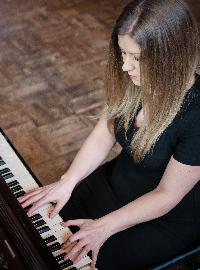 Soundtrack of our lives
Q. I love the idea of a musician at our wedding, but my partner thinks a playlist will do. How do I persuade him that live music is best?
A. Gemma Watkins says: Live music is such a fantastic part of a wedding and something your friends and family will always remember. Music touches the emotions, speaks to the heart and has the power to turn a special moment into something magical. Having that experience live is something beautiful for you to give to your loved ones. A recording cannot quite capture the moment like a performance – nor can it adapt its speed as the bride walks down the aisle!

We can provide a package to suit your budget, whether that's for the ceremony only, drinks, dinner or all three. Our equipment is portable, so we can play wherever you feel would work best in your venue. On the most important day of your life, that special touch will create memories to last a lifetime.